Streaming Stats and Geo Location BETA
Posted by Randy M. on January 06, 2011
---
How to access our realtime streaming statistics.
We're working hard on overhauling our realtime streaming statistics and have beta released our new Geo Location and statistic service, complete with Google mapping and player type grabber for Shoutcast, Icecast, and Windows Media services.
If you're a current customer, go ahead and try it out using your Portal (billing account) login, and let us know if you find any bugs or have any feature requests before the next dev cycle:
http://www.fastserv.com/geostats_beta/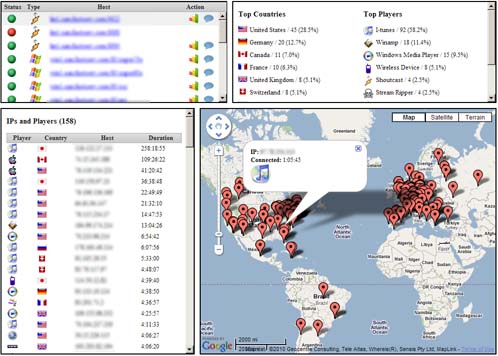 ---
Share the Love
Back to News
Archives
Information Center
Need Help?